Clean Air Equipments
Biological Safety Cabinet
This micro Biological Safety Cabinet offer Class-ll level protection according to international standards. They are designed with vertical laminar air flow with intake via a front opening. Percentage of exhaust and fresh air is 30%.
Salient Features:
Personnel, product and environmental protection
Protection against cross contamination
Quiet operation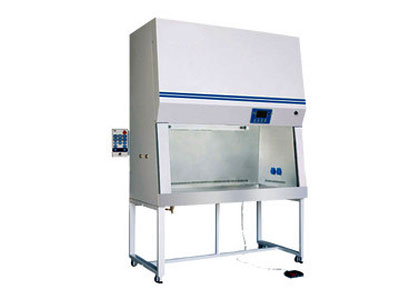 ---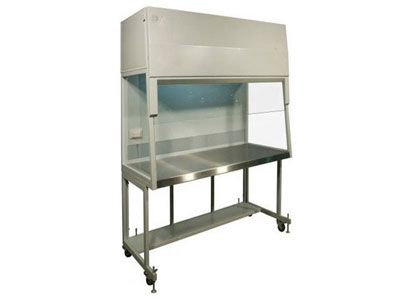 Horizontal / Vertical Laminar Air Flow Unit
Vertical laminar air flow table top unit in CRCA powder coated or SS304 construction with lateral and rear panels made of polycarbonate and with built in front window.
MODEL KV MINI / 2418 – 600mm width
MODEL KV MINI / 3018 – 750mm width
---
Personal / Material Air Shower
Air shower is a self contained factory assembled unit in different sizes. The unit delivers class 100 high velocity air @ 600 FPM through adjustable nozzles. It is useful for de-particulate fully gowned personnel or material before entering into the clean room. The unit is available in CRCA stove enamel painted or SS304 construction.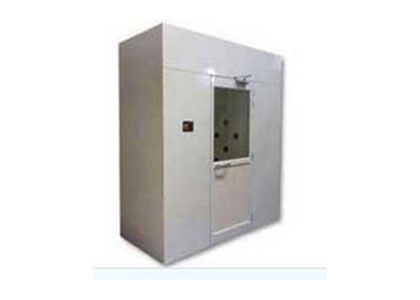 ---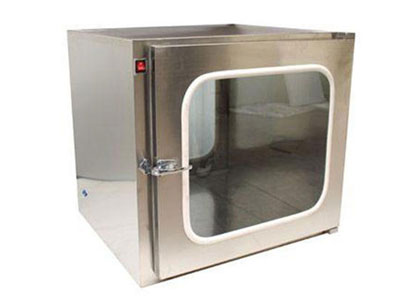 Dynamic / Static Passbox
PASSBOX are designed to minimize traffic and contamination entry into the clean rooms. It effectively enables parts, tools and other work items to be passed to and from the room. The unit acts as an air lock device preventing ambient air from entering, or clean air from exiting, the clean room. Dynamic pass boxes are provided with vertical laminar airflow.
---
Powder Dispensing / Sampling Booth
Self contained factory assembled vertical down flow unit for Dispensing Bulk Drug Powder, sampling and weighing small quantities of highly active materials. The object of the unit is containment of Powder by controlling the air borne particles and giving pleasant working environment. Also improves the weighing accuracy.
The unit is custom made in various sizes to suit the requirement. The unit is available in SS304 or CRCA Powder Coated construction.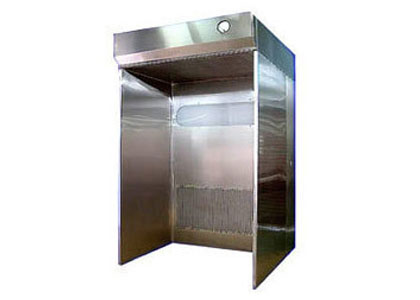 ---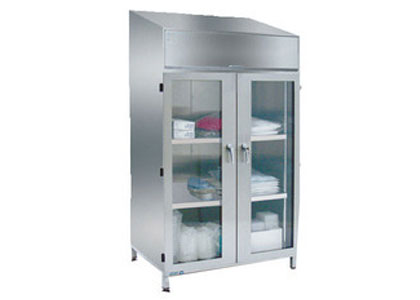 Garment Cubicle
Constructed in SS304 it is used to store clean room apparel. It has vertical laminar flow with HEPA filter and U. V. germicidal tube.
---
Clean Air Tent
Class 100 vertical laminar flow unit with 4 side soft wall available in following sizes.